US court sentences murderer of "American Sniper" to life in prison - report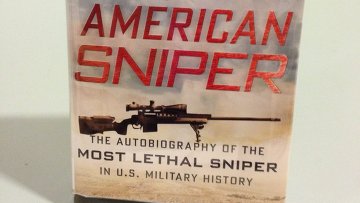 12:15 25/02/2015
MOSCOW, February 25 (RAPSI) – A court in Texas has sentenced Eddie Ray Routh to life in prison for a double murder of famous ex-Navy SEAL Christopher Kyle and his friend Chad Littlefield, Reuters reported on Wednesday.
Routh, a former US Marine, was found guilty of fatally shooting Kyle and Littlefield multiple times in the back at close range during the course at a Texas gun range in February 2013. Prosecutors claimed that Routh has coldly ambushed his companions, while the defendant's lawyers said that their client has been diagnosed as psychotic and that he should have been declared innocent by reason of insanity, Reuters reported.
Christopher Kyle is credited as the most efficient sniper in American history. He became a popular figure, especially in his home state of Texas, following the publication of his autobiography named "American Sniper" which was later adapted into the Academy Award nominated movie directed by Clint Eastwood and starring Bradley Cooper, Reuters reported.