Murder investigation rate up to 90% in Russia - Investigative Committee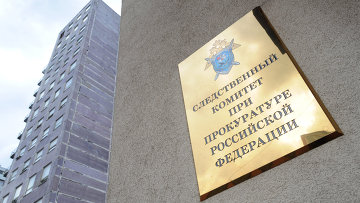 12:59 26/02/2015
MOSCOW, February 26 (RAPSI) - In 2014, almost 90% of all murder cases were solved in Russia, spokesman for the Investigative Committee Alexander Bastrykin announced on Thursday.
Bastrykin reported that together with operating units of the Interior Ministry and the Federal Security Service, Investigative Committee investigators are currently solving an impressive 89.3% of all murders (88% in 2013) and 94.8% of all rapes (93% in 2013).
The panel also confirmed that over the past year the investigators solved over 16,000 crimes against children, including over 4,000 cases of sexual abuse and over 1,500 rapes (of 2,000 cases).
Also last year, the Investigative Committee dealt with over 225,000 criminal cases and closed over 120,000, which is 5,000 more than in 2013. Almost all the cases were heard in court, where the guilty parties were convicted.
In 2014, almost 7,000 crimes committed in the previous years were solved, including over 3,000 serious crimes. Disciplinary action was brought against over 20,000 individuals. Also the panel noted that the number of criminal cases which resulted in removing any related circumstances that were conducive to the crime totaled 93.4% of the closed criminal cases, and this includes the improvement in law enforcement preventive measures.