Facial recognition technology to be used to expose potential loan fraudsters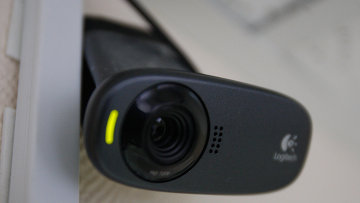 16:30 26/02/2015
MOSCOW, February 26 (RAPSI) – The National Bureau of Credit Histories (NBCH) and Russian system integrator Technoserv have completed the testing of new facial recognition technology for borrowers, RIA Novosti reported, citing the companies' joint press release.
This biometric identification technology is used to scan clients' photographs and documents containing photographs in order to expose attempted loan fraud. The system will be installed at the National Bureau of Credit Histories.
Checking a photo scan sent by a bank would only take three seconds. The system's designers say its capacity can be increased, if necessary.
"Banks that develop internal security systems cannot protect themselves from a new fraudulent client. A joint database of borrowers' biometric data provided by the NBCH member banks will make a highly effective verification instrument that will enhance the quality of loans," said Sergei Korneyev, president of the Technoserv group of companies.
NBCH Director General Alexander Vikulin said the service will be also made available to the NBCH partners in Russia, which include over 700 banks and about 2,000 microfinancing companies, to improve their decision-making efficiency in the loan sector.