Snowden ready to go to US if fair trial is guaranteed - lawyer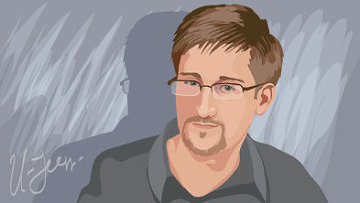 16:47 03/03/2015
MOSCOW, March 3 (RAPSI) - Intelligence leaker Edward Snowden ready to go to US if he could be guaranteed a fair trial there, RIA Novosti reported on Tuesday, citing Snowden's lawyer, Anatoly Kucherena.
A group of lawyers including US and German experts is working on Snowden's possible trip to the US, according to Kucherena.
"So far, nobody has guaranteed a fair and impartial trial. The most important goal is to ensure a just trial if Snowden makes this decision [to go to the US]," Kucherena said.
Edward Snowden dominated international headlines this month after claiming responsibility for having leaked top-secret documents to The Guardian, detailing the National Security Agency's (NSA) capacity to access the systems of such major US companies as Google, Facebook, and Apple. Google, Facebook, and Apple have all denied having provided direct or backdoor access to their servers.
After the initial leak, Snowden went on to expose various other types of intelligence, including claims to The Guardian that the NSA had intercepted communications from Dmitry Medvedev's delegation during the 2009 G20 summit in London, as well as claims during an interview with the South China Morning Post that the US had been hacking into Chinese computers for years.
The US authorities in June 2013 filed a criminal complaint against Snowden advancing three charges, each stipulating a punishment of up to 10 years in prison. He was charged with the theft of government property, unauthorized communication of national defense information, and the willful communication of classified communications intelligence information to an unauthorized person, according to a criminal complaint filed by federal prosecutors.
The latter two charges were brought under the 1917 Espionage Act.
Snowden was in the transit area of Moscow's Sheremetyevo Airport from June 23 to August 1, 2013, when he was granted temporary asylum. He is now living at an undisclosed location in Russia. In August 2014, Snowden was granted a Russian residence permit for three years.