Russia claims its pilot abducted, opens criminal case against US, Liberian agents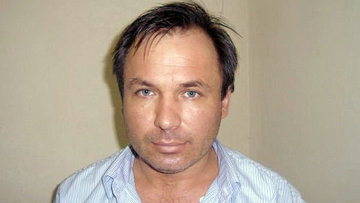 12:37 06/04/2015
MOSCOW, April 6 (RAPSI) – Russia's Investigative Committee announced on Monday that a criminal case has been opened against employees of US and Liberian law enforcement agencies for their alleged role in abduction of Russian national Konstantin Yaroshenko.
Yaroshenko was arrested in Liberia on May 28, 2010, and flown to the United States soon afterwards. On September 7, 2011, he was sentenced to 20 years in prison for drug trafficking.
Russian investigators claim that Yaroshenko was abducted in May 2010 by eleven agents of US Drug Enforcement Administration (DEA) and four agents of Liberia's National Security Agency.
They are suspected of conspiring to abduct a man by such means as threat and use of force and harassing him to incriminate himself.
Yaroshenko's relatives have been fighting to open a criminal case against the agents who allegedly kidnapped the pilot for five years. His mother said that Yaroshenko's defense attorney had provided 17 items of evidence on 49 pages that reliably prove that the charges brought against him are ungrounded. The attorney has submitted five documents from Liberia with the registered testimony of Liberian agents who claim that they were forced to kidnap, torture and beat Yaroshenko.