Intellectual Property Court chairwoman warns against abuse by rights holders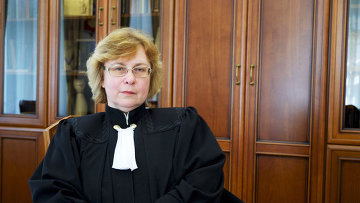 16:36 22/04/2015
MOSCOW, April 22 (RAPSI) - Lyudmila Novosyolova, chairwoman of Russian Intellectual Property Rights Court, said on Wednesday at a conference held in Moscow that businesses need to be protected from abuse by rights holders.
She is calling for review of legislation that allows right holders to seek compensation for damages ranging from 10,000 rubles ($190) to 5 million rubles ($94,000) without providing calculations on actual loss.
Novosyolova said that when the regulation was being written it was to enhance the protection of copyright holders. However, recently, many copyright holders have been using the regulation to recover compensation rather than exercise their rights.
Novosyolova suggested reviewing the strict damages payment procedure in order to protect business people, specifically those with small businesses. For example, copyright holders could be obliged to prove the amount of their damages. Alternatively, the courts may be allowed to decrease the amount of damages below the fixed minimum.