Russian watchdog warns Facebook, Twitter and Google against violating law - report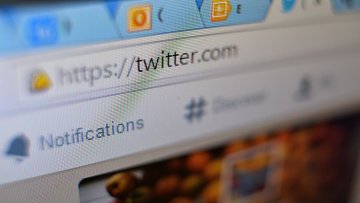 10:34 20/05/2015
MOSCOW, May 20 (RAPSI) – Russian communications regulator Roskomnadzor notified Facebook, Twitter and Google that they face penalties for alleged failure to abide by Russian law, Izvestia newspaper reported on Wednesday.
The penalties include fines and the suspension of sites that contain prohibited information, according to the newspaper.
Izvestia writes that in early May Deputy head of Roskomnadzor Maxim Ksenzov sent similar official letters in Russian and English to Google (regarding YouTube, BlogSpot and Google+), Facebook (Facebook and Instagram) and Twitter. He wrote that Facebook, Twitter and Google have not complied with the provisions of the law on bloggers, because they have not provided the information requested about the daily visits to their sites and the personal data of account owners with over 3,000 visitors daily.
The law on bloggers entered into force on August 1. It requires individuals whose blog attracts a daily readership of more than 3,000 to take on the full responsibilities of mass media outlets. The law obliges the owners of the specified personal websites and social networking pages to confirm the reliability of information, to act in accordance with election campaign rules (election silence, ban on publishing poll results in the last five days before an election), not to publish private information about other people, and to indicate age limits for users. Bloggers who fail to comply with these rules will face fines of up to 500,000 rubles.
Ksenzov also wrote the three companies that they must delete "information that contains incitement to riots and extremist actions or to participation in unauthorized public events" or Roskomnadzor would "limit access to the source containing this information."