Ukraine suspects 276 Crimean judges of treason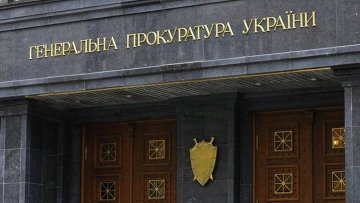 14:43 22/05/2015
MOSCOW, May 22 (RAPSI) – Ukraine is considering bringing treason charges against 276 Crimean judges, RIA Novosti reported on Friday, citing Ukrainian Prosecutor General's Office.
Crimea reunited with Russia following a referendum in March 2014. Over 96 percent of those who took part in the polls voted for joining Russia. After that, the Ukrainian Prosecutor General's Office put a number of Crimean officials on the wanted list on suspicion of treason.
According to the statement, 276 judges in Crimea are suspected of acting contrary to Ukrainian law and violating their oath by continuing to work in their legal capacity in Crimea after March 16, 2014. Furthermore, they accepted employment at Russian courts in November and December 2014, when the Russian president signed executive orders on the appointment of federal judges.
Ukraine considers Crimea an occupied Ukrainian territory. In late January, the Ukrainian parliament adopted a statement in which Russia is called an aggressor state.
The Russian Foreign Ministry has said more than once that Crimeans voted in favor of joining Russia in a democratic manner in full compliance with international law and the UN Charter.