Russia opens criminal case against Domodedovo owners over 2011 terror attack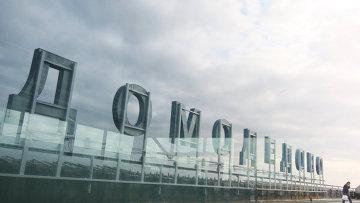 10:36 08/06/2015
MOSCOW, June 8 (RAPSI) - A criminal case has been opened against the owners of Moscow's Domodedovo Airport over 2011 terrorist attack that left 37 dead, Igor Trunov, a lawyer for one of the victims, told RAPSI on Monday.
According to a press release by Trunov, Aivar and Partners, a case was opened against Svetlana Trishina, head of Export Management Company Limited, Andrei Danilov, Director of Domodedovo Airport Aviation Security, Vyacheslav Nekrasov, Director of airport facilities, and the unidentified legal owners. The criminal charges are related to the provision of services that allegedly do not meet security standards and which inadvertently caused the death of two or more people.
On January 24, 2011, a suicide bomber detonated an explosion in the arrivals hall of Domodedovo Airport, killing 37 people.
The investigators claim that the terrorist attack was organized by Doku Umarov, leader of the Caucasus Emirate criminal group.
In November 2013, four persons were convicted of having been involved in the Domodedovo International Airport bombing case. Islam and Ilez Yandiyev and Bashir Khamkhoyev were sentenced to life in prison, and Akhmed Yevloyev was sentenced to 10 years.
According to the prosecution, Islam and Ilez Yandiyev, Akhmed Yevloyev and Bashir Khamkhoyev helped Yevloyev get to Moscow, where he was supplied with a bomb at an apartment rented by the suspects.
The men also chose the target, sending Yevloyev to the busiest area at Domodedovo for the attack. The suspects were convicted under several articles of the Criminal Code, including murder.
Altogether, 28 militants connected with the Caucasus Emirate terrorist organization were linked to the attack. Seventeen of them were killed in a special operation in 2011 and four were arrested.
In April 2014, Russia's Federal Security Service (FSB) "neutralized" the activities of Doku Umarov, according to FSB chief Aleksandr Bortnikov.