Moscow 2012 riot activist Zimin to be released on parole - lawyer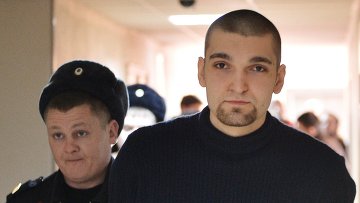 14:37 22/06/2015
MOSCOW, June 22 (RAPSI) – Russian opposition activist Stepan Zimin, who was given 42 months in prison for participation in 2012 riots in central Moscow, will be released on parole, his lawyer, Sergei Panchenko, told RAPSI on Monday.
"The Tver Region Court has granted a request filed by my client to release him on parole. If they deliver the documents to the prison today, he'll be released immediately. At the latest, he may be free tomorrow," Panchenko said.
He added that his previous request for parole had been denied because of a report from a warden who claimed that Zimin was prone to attacking the guards.
"At the same time, the deputy chief warden provided a positive character report for Zimin," Panchenko said, adding that it was based on the deputy chief warden's report that the court ruled in favor of releasing Zimin.
Over 400 people were arrested and scores injured in the Bolotnaya Square protest that turned violent in May 2012. Dozens were later charged with inciting mass riots and using violence against law enforcement officers.
Riot organizers, Sergei Udaltsov and Leonid Razvozzhayev, were sentenced to 4.5 years in prison each. Other participants received prison terms ranging from suspended sentences to four years. Several defendants were pardoned; one is undergoing compulsory mental treatment.