Strasbourg concerned about attempts to question ECHR's authority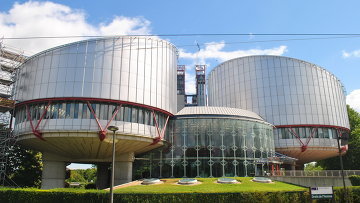 11:02 26/06/2015
STRASBOURG, June 26 (RAPSI) - The Secretary General of the Council of Europe, Thorbjørn Jagland, is concerned with an emerging trend for questioning the decisions of the European Court for Human Rights (ECtHR) in a number of the Council's member states, RIA Novosti reports Friday.
In mid-June, over 90 State Duma members submitted inquiries to the Constitutional Court for an explanation on how Strasbourg Court rulings can be enforced in Russia.
The UK is increasingly discussing the need to withdraw from the ECHR.
Commenting on the situation in an interview with RIA Novosti, Jagland stressed that it is a disturbing trend that the Strasbourg Court's authority is put in question.
The Secretary General stressed that Europe has a common legal space, which means the Court has the final say. If its rulings are only seen as recommendations then there is no common legal space.