Dynasty Foundation to be shut down after being designated a foreign agent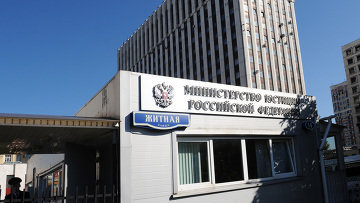 12:15 08/07/2015
MOSCOW, July 8 (RAPSI) - Dynasty, a foundation for non-profit education and science development programs, included in the list of foreign agent NGOs by Russia's Ministry of Justice, and which refused to register as one, will be shut down, the foundation said on its website.
Since November 2012, political NGOs funded from abroad were required by law to register as foreign agents. In June 2013, the Justice Ministry was granted authority to classify NGOs as foreign agents at its own discretion and it subsequently included a number of organizations in its register.
On May 25, the Ministry of Justice listed the Dynasty foundation as a foreign agent in accordance with the federal law on NGOs. Minister of Justice Alexander Konovalov told RIA Novosti that there was no mistake in the decision since it followed a comprehensive inspection of the organization.
On June 17, a magistrate court in Moscow imposed a fine of 300,000 rubles ($5,250) on Dynasty for failing to register as a foreign agent NGO.
The inclusion of Dmitry Zimin's Dynasty foundation that was involved in promoting science and supporting teachers, in a registry of foreign agents earlier evoked a huge public response. According to the Ministry of Justice, Dynasty was listed as a foreign agent for funding the Liberal Mission political non-profit organization.
Dynasty was established in 2002 by VimpelCom's former president and founder, Dmitry Zimin. The foundation's main objective was to seek and support talent, ideas and projects in the natural and social sciences. The foundation's priority areas include developing fundamental science and education in Russia, creating conditions for research, and promoting science and knowledge.