Mexico puts up nearly $4 million for escaped drug kingpin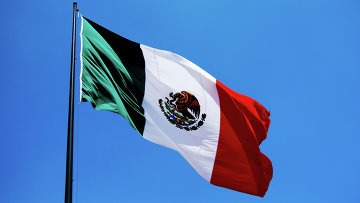 11:11 14/07/2015
MOSCOW, July 14 (RAPSI) – Mexican authorities have announced a 60 million peso (over $3.8 million) reward for any information leading to the arrest of drug kingpin Joaquin Guzman Loera, the notorious El Chapo (Shorty) who headed the Sinaloa drug cartel, RIA Novosti reported Tuesday citing Mexican officials.
Guzman escaped from Altiplano prison west of Mexico City through a 1.5 kilometer-long, ventilated tunnel. The tunnel, which had air vents, electric lights, emergency oxygen tanks, and even a motorbike on rails to speed his escape, began in a prison shower and led to a construction site near the prison where Guzman's conspirators left clothes for him.
The authorities launched a massive manhunt for Guzman in several states. They believe that he had inside help for his escape Saturday night.
The countries that border Mexico, the United States, Belize and Guatemala, have all joined the manhunt.
Guzman's cartel, Sinaloa, has been waging a bloody drug war in Mexico for the last decade, taking an estimated 100,000 lives. It has strong influence in Central America, including Guatemala, and is believed to control most of the major crossing points for drugs at the US border.