Russian banker residing in London to testify in Nemtsov murder case - lawyer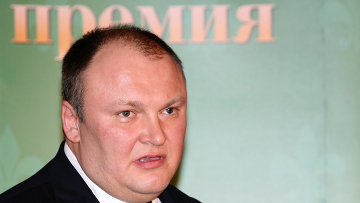 12:34 27/07/2015
MOSCOW, July 27 (RAPSI) – Russian banker German Gorbuntsov, who resides in London, is ready to testify about the murder of opposition politician Boris Nemtsov, RIA Novosti reported on Monday, citing the banker's lawyer, Vadim Vedenin.
"A British police officer has informed us about the Russian investigators' request for questioning German Gorbuntsov and asked if he was willing to help establish justice. We have told the police that Gorbuntsov is willing to testify," Vedenin said.
He added that Gorbuntsov was not among Nemtsov's acquaintances and does not know what information investigators could get from him.
The attorney said they had not yet discussed the location and time for questioning.
Gorbuntsov is a witness in the murder of former MP Ruslan Yamadayev in 2008 and the attempted murder of businessman Alexander Antonov in 2009. According to the media, investigators believe there is a connection between the murders of Yamadayev and Nemtsov.
Boris Nemtsov, co-chair of the Republican Party of Russia – People's Freedom Party (RPR-PARNAS) and former first deputy prime minister in the Yeltsin government, joined the opposition in the 2000s. He was murdered in central Moscow on the night of February 28.
Investigators are looking into several theories regarding his murder, including a contract murder.
Five men are being held in detention until August 28 on suspicion of killing Nemtsov: Zaur Dadayev, Anzor Gubashev, Shadid Gubashev, Khamzat Bakhayev and Tamerlan Eskerkhanov.
Investigators believe that Dadayev killed Nemtsov, that Bakhayev provided information and was to hide his accomplices after the murder, and that Eskerkhanov was tracking Nemtsov's movements. Investigators have not reached any conclusions on the Gubashev brothers' role in the crime.
German Gorbuntsov, 46, fled to the UK in 2010. He owned a controlling interest in a Moldovan bank, Universalbank, between 2008 and 2011. He is wanted by Moldovan police on two charges of fraud and suspicion of organizing a contract murder.