Authorities of Netherlands do not rule out tribunal over MH17 crash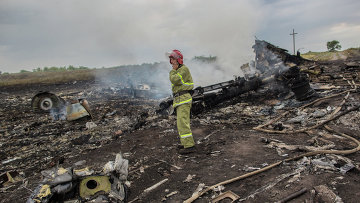 14:05 14/01/2016
MOSCOW, January 14 (RAPSI) – The minister of foreign affairs of the Netherlands Bert Koenders said on Thursday that international tribunal may be opened to prosecute the guilty of MH17 Boeing crash in Ukraine, RIA Novosti reported.
"The Prosecutor's investigation is actively going on. Based on the investigation we will decide in the coming months what is the best mechanism to prosecute the guilty on a national level or by establishing an international court", Koenders said.
On July 16, 2015 Russian president Vladimir Putin said that he believes an international tribunal over the crash of Malaysia Airlines flight 17 (MH17) in Ukraine to be unnecessary, preterm and counter-productive.
Malaysia Airlines Boeing 777 en route from Amsterdam to Kuala Lumpur crashed in the Donetsk region on July 17, 2014. All 298 people on board, including 193 Dutch nationals, died.
On July 21,2014, the UN Security Council unanimously adopted an Australia-led resolution calling for an international investigation into the circumstances of the tragedy and full and unrestricted access of experts to the site.