Goldman Sachs to pay $5,1 bln in mortgage settlements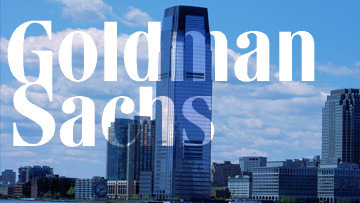 13:03 15/01/2016
MOSCOW, January 15 (RAPSI) – One of the largest American banks, Goldman Sachs, will pay $5,1 billion in order to resolve the investigation of the bank's role in the sale of residential mortgage-backed securities which allegedly were the initial case of 2008 financial crisis, the bank's press-release reads.
"The agreement in principle will resolve actual and potential civil claims by the U.S. Department of Justice, the New York and Illinois Attorneys General, the National Credit Union Administration (as conservator for several failed credit unions) and the Federal Home Loan Banks of Chicago and Seattle", the press-release reads.
The Goldman Sachs Group, Inc. is one of the largest companies dealing in finances in the United States and the world, providing wide-range of services which include management of securities. In 2008 Goldman Sachs was one of the first American banks to report financial difficulties. Later it was revealed that bank's mortgage securities operation may have been one of the reasons behind worldwide financial crisis.