Russian Central Bank revokes license of Vneshprombank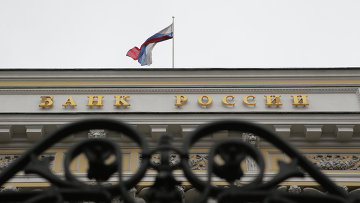 10:50 21/01/2016
MOSCOW, January 21 (RAPSI) – The Central Bank of Russia has revoked an operating license of Vneshprombank, RIA Novovsti reported Thursday.
Vneshprombank is number 40 in RIA Rating's ranking of Russian banks by assets, as of January 1, 2016.
On December 18, the Central Bank appointed a temporary administration in Vneshprombank for six months to appraise its financial performance. It was revealed that massive transactions had been conducted to transfer assets out of the bank.
Chairman of the Board of Vneshprombank Larisa Markus was arrested on suspicion of fraud.
According to investigators, her actions allegedly caused a serious financial damage to the state. However, investigators did not announce the exact amount of damage. She faces up to 10 years in prison if convicted.