Chinese citizen arrested for alleged frog poaching in Russia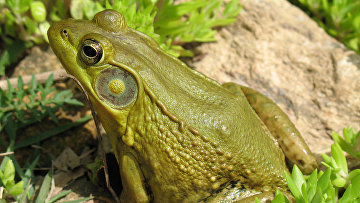 11:40 11/04/2016
MOSCOW, April 11 (RAPSI) – A Chinese citizen has been arrested on suspicion of frog poaching in Ussuriysk, a town in the Primorsky Krai bordered by China, RIA Novosti reported on Monday citing the Russian Federal Security Service's (FSB) Directorate in Primorye.
The man dressed in rubber fishing clothing was arrested when he was poaching the amphibians, according to the statement. Border patrol unit found him while he was setting fish traps in the stream not far from the Chinese–Russian border. Ten captured frogs were discovered.
A criminal case has been launched under Article 322 of Russia's Criminal Code "Illegal border crossing".
This is the first case of the arrest of a frontier violator on suspicion of poaching the amphibians.
Frogs are not depleted, threatened or endangered species, but catching them by Chinese poachers from China from the late 1990s to early 2000s resulted in nearing extinction of tree frogs in Primorye.
Over the last 10 years, the number of such violations has fallen from several tens to one or two incidents per year.