Four administrative cases opened in relation to animal deaths in Moscow shelter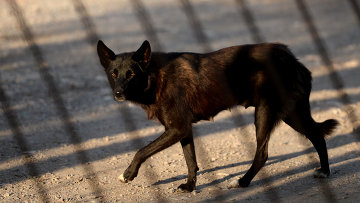 11:55 16/05/2016
MOSCOW, May 16 (RAPSI) – The Moscow Prosecutor's Office has initiated four administrative proceedings against animal shelter "EKO Veshnyzki", a unit of EKO animal charity, and its head Vera Petrosyan, RIA Novosti news agency reports on Monday quoting the Prosecutor's Office press release.
Earlier, it has been reported that a criminal case under "cruelty to animals" article of the Russian Criminal Code was opened as 41 dead animals, 29 cats and 12 dogs, were found in the territory of this shelter in April.
According to the press release, the Prosecutor's Office has reacted to the case initiating four administrative proceedings relating in particular to an infringement on animal quarantine rules and concealment of the fact of sudden die-off of animals from the veterinary authorities against the shelter and its head.
The administrative cases were submitted to the Moscow Veterinary Committee to be reviewed on merits.
It is reported that inspections of animal shelters and compliance with respective government contracts are underway in all Moscow administrative divisions. It has been stressed that the Prosecutor's Office pays special attention to other animal shelters run by the EKO charity.
The press release also informs that the efficiency and compliance with targeted use of budgetary funds allocated for animal welfare will be specifically inspected, and that alongside supervisory agencies, animal advocacy NGOs participate in the examination. The Moscow Prosecutor's Office is monitoring the results of inspections.