Investigation launched against former management of Russian Athletics Federation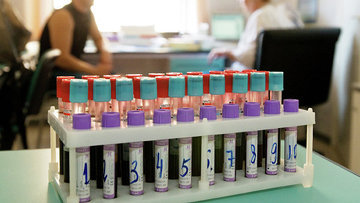 11:56 09/06/2016
MOSCOW, June 9 (RAPSI) – The Russia's Investigative Committee had initiated a criminal case regarding abuse of office against a number of former top figures of the Russian Athletics Federation (RAF) in the framework of the "doping scandal," – Vladimir Markin, the Committee's official spokesman reported on Wednesday.
Earlier, a number of Russian track and field athletes, including Olympic champions, had been disqualified for doping. In particular, a massive use of prohibited substances was registered among racewalkers, who were trained at Viktor Chegin's center.
According to Markin, a criminal case was initiated against persons, who managed RAF in 2009 through 2013, on the grounds of abuse of office resulting in disqualification of the Russian track and field team members and the fact that they were barred from official competitions, whereas their results were annulled.
The Investigative Committee spokesperson added that the case was initiated after a pre-investigation check of the information presented in a request for legal assistance from a Paris court reviewing actions of the International Association of Athletics Federations (IAAF) officials.
"In case the nature of crime is proven, the culprits will be subjected to criminal penalty with the utmost rigor of the law," – Markin said.
This May, the Investigative Committee launched a probe into mass media reports about violations of anti-doping rules by Russian athletes during Olympics in Beijing (2008), London (2012), and Sochi (2014).
On May 12, The New York Times published an article citing the ex-head of Moscow's anti-doping laboratory Gregory Rodchenkov, who maintained that at least 15 Russian athletes winning gold medals in Sochi were involved in a Russian "doping program" aimed to dominate its home Olympics.