Uniform doping controls are needed – President Putin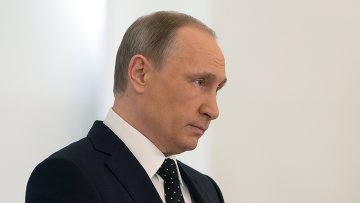 17:57 27/07/2016
MOSCOW, July 27 (RAPSI) – To fight doping efficiently and not selectively uniform international doping controls should be developed, Russian President Vladimir Putin said at a meeting with the Russia's Olympic team, according to the President's press service.
"And of course both athletes themselves and sports fans should have open access to the results of checks, to [the information about – Ed.] how, where, who, when and by what means checks what the results are and what conclusions are made," the President said adding that such information should be absolutely open, transparent and controllable by the international sports community.
According to President Putin, the current situation unambiguously demands the necessity of exactly such a step. In his words, only in this way it is possible to come at equal conditions of sports contests. To exclude discrimination and even possibility of abuse, bias and political manipulation, these are the issues the international sports community needs to settle. Not only Russia, but the whole world sport is interested in these developments.
"We see that short-sighted politicians have started meddling in sport too, though sport was supposed to bring peoples together and smooth over the differences between countries. This current situation has gone beyond the legal field now and has even gone beyond the bounds of common sense," the President of Russia said.
According to Putin, the campaign against Russian athletes included the use of double standards and the principle of collective responsibility, in other words, the reversal of the presumption of innocence.