Russian ex-senator Lebedev suspected of $220 mln fraud – report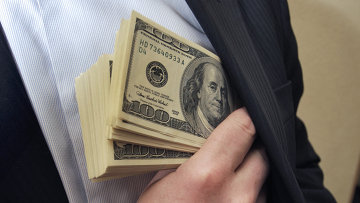 10:46 22/09/2016
MOSCOW, September 22 (RAPSI, Lyudmila Klenko) – Russian authorities have launched a criminal case against former senator from Chuvashia and partial owner of "Sintez Group" Leonid Lebedev over alleged $220 million fraud, Vedomosti newspaper reported on Thursday citing source close to one of the sides involved in investigation.
According to Vedomosti, the criminal case against Lebedev and "unidentified individuals" was launched on September 7. An employee of one of Russian law-keeping structures has confirmed this information to the newspapers. Launch of the case against Lebedev has also been confirmed by lawyer Aleksei Grebenskoy.
Vedomosti's source told the newspaper that the criminal case was launched after a report filed by Igor Krylov, representative of the Lonicera Participation Corp, which owns 0,0045% of shares in TGK-2 company controlled by "Sintez Group". According to the newspaper, report submitted to Russian authorities informs that in 2009-2015 TGK-2 did not pay dividends to its shareholders. Additionally applicant learned from various media reports and court websites that a criminal case against managers of TGK-2 is being investigated in Tver. According to the report, Lebedev and managers of TGK-2 embezzled $220 million from the company.
Representative of TGK-2 told Vedomosti that he is surprised over launch of criminal case against Lebedev because the latter was not involved with management of the company.