Russian prosecutors reveal violations at Roshen candymaker factory in Lipetsk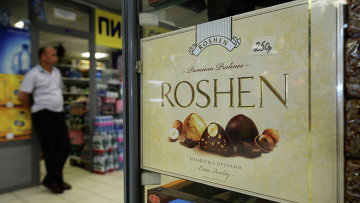 13:50 07/10/2016
MOSCOW, October 7 (RAPSI) – Prosecutors from the Russian town of Lipetsk have detected numerous production safety violations at Roshen candy production factory, announcement from the local Prosecutor's Office reads on Friday.
Prosecutors found out that, among other violations, emergency protocol plan for the factory does not fall under proper requirements.
Roshen is a major candy producer with an annual output of 450,000 metric tons of confectionery goods owned by Ukrainian President Petro Poroshenko. The corporation has assets in Ukraine, Lithuania, Hungary and Russia. When Poroshenko was running for president, he promised to sell Roshen, but has not fulfilled his promise yet.