About 10,000 tons of sanctioned food products destroyed in Russia since July 2015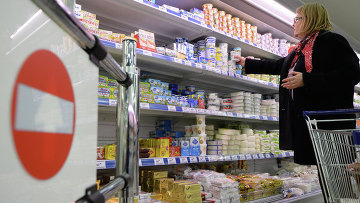 11:30 02/03/2017
MOSCOW, March 2 (RAPSI) - About 10,000 tons of sanctioned food products have been destroyed in Russia since July 2015, RIA Novosti reported Thursday citing the Federal Customs Service and Federal Service for Veterinary and Phytosanitary Surveillance (Rosselkhoznadzor).
According to Rosselkhoznadzor's report, 9,984 tons of products have been seized, 9,775 tons of which have been destroyed.
In July 2015, President Vladimir Putin signed an executive order on economic measures to ensure security of the Russian Federation and a government resolution on destroying banned food imports.
The goods may be destroyed by any legal means that do not violate environmental regulations, the document reads. The confiscated food must be eliminated regardless of whether the owner or import organizer is known. The presidential executive order validating the decision came into effect on August 6, 2015.