Rospatent cancels protection of a brand belonging to Discovery Channel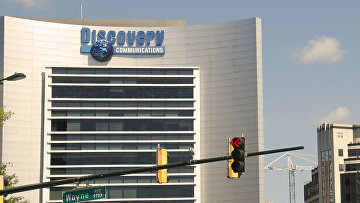 10:57 21/06/2017
MOSCOW, June 21 (RAPSI) – The Russian Federal Service for Intellectual Property (Rospatent) has passed a motion filed by RussiaDiscovery tour company to remove protection of Discovery Adventures trademark registered in favor of Discovery Channel.
According to the applicant, the trademark in question is confusingly similar to the RussiaDiscovery one, registered earlier than Discovery Adventures and falling under the tourism services category.
In its turn, Discovery Communications LLC, a company owning Discovery Channel, argued that trademarks are not confusingly similar, noting that there are not only semantic differences between two trademarks, but also distinct font, colors and other graphical elements.
Rospatent ruled that trademarks are similar and that some visual differences are not sufficient to influence this conclusion. The service noted that both trademarks contain "Discovery" as their dominant element and are visually similar because both have first letter capitalized.