Moscow theater director Serebrennikov arrested on suspicion of $1.1 mln fraud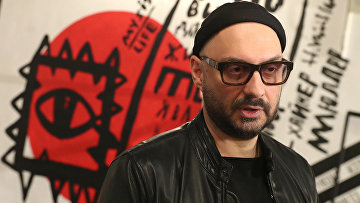 10:59 22/08/2017
MOSCOW, August 22 (RAPSI) – Investigators have arrested the artistic director of the Gogol Center theater, Kirill Serebrennikov, on suspicion of organizing embezzlement of 68 million rubles ($1.1 million), the Investigative Committee's press-service stated on Tuesday.
Alleged crime is classified as large-scale fraud. Investigators plan to bring official charges against the theater director and put him in detention.
Earlier, ex-chief accountant of the Seventh Studio stage company Nina Maslyayeva, who stands charged with embezzling public funds allocated for promotion of art, has testified against Serebrennikov.
Maslyayeva said that Serebrennikov, Alexey Malobrodsky, ex- general producer of Seventh Studio, and former company's head Yury Itin organized embezzlement of money allocated for a cultural event. Serebrennikov and Malobrodsky cashed the money with the assistance of Maslyayeva. The woman also said that she put falsified data in financial reports.
On May 23, police raided the Gogol Center as part of investigation into the case. Searches have also been conducted in premises of Serebrennikov. Later, he was questioned as a witness in the case.
According to investigators, unidentified persons from management of the Seventh Studio, a stage company created by Serebrennikov on the basis of his acting and directing course in the Moscow Art Theatre School, embezzled 200 million rubles (about $3.5 million) allocated by the government for development and popularization of art in Russia from 2011 to 2014.
Investigators claim that damage caused by Maslyayeva is estimated at about 1.3 million rubles (about $23,000). Malobrodsky is charged with embezzling 2.3 million rubles (about $38,700) allocated for organization of the "Platforma" festival. The defendant denies his guilt, although he has agreed to cooperate with investigators in the case.