Probe opened into Moscow region school shooting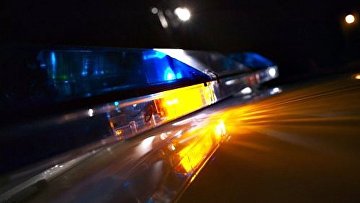 14:02 05/09/2017
MOSCOW, September 5 (RAPSI, Lyudmila Klenko) – A criminal case was launched after a teenager opened fire in a school in the Moscow region on Tuesday, press service of Russia's Investigative Committee reports.
The incident took place in the town of Ivanteevka, 20km northeast of Moscow. According to police, a 15-year old student attacked a teacher with an axe, then he opened fire from an air gun and threw several smoke bombs in a classroom.
As a result, the teacher received an open craniocerebral trauma. Three minors panicking jumped out of the window and were injured as well, the Investigative Committee's statement reads.
Prosecutors organized a check following the incident.
In February 2014, a similar incident took place in Moscow. Sergey Gordeev, then 15, brought a rifle and a carbine to school. He killed a police officer and a teacher, injured one more person and took hostages. The Investigative Committee found that the student had fired at least 11 rounds from a small caliber rifle before he was arrested. The student was ordered to undergo compulsory medical treatment.