Moscow region child rights ombudsman urges to revise school security system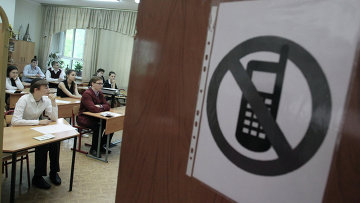 11:32 08/09/2017
MOSCOW, September 8 (RAPSI, Yelizaveta Ponomareva) – The Moscow region children's rights ombudsman Ksenia Mishonova has pushed for review and improvement of safety requirements in schools, the commissioner's press service reported Friday.
Current requirements fail to meet the new realities and are targeted at external threats, while a recent incident in a Moscow region school showed that danger can come not only from strangers but from children themselves, Mishonova said.
The ombudsman has qualified the problem as systemic. According to the statement, it is necessary to revise requirements to security providers and qualification of security staffs. Moreover, a special emergency response action guide must be developed for teachers and school students.
On September 5, a 15-year old student attacked a teacher with an axe, then he opened fire from an air gun and threw several smoke bombs in a classroom. As a result, the teacher received an open craniocerebral trauma. Three minors panicking jumped out of the window and were injured as well. The incident took place in the town of Ivanteevka, 20km northeast of Moscow.
On September 7, Moscow's Basmanny District Court put the suspected teenager in detention until November 5.