Bulgaria extradites alleged sect founder to Russia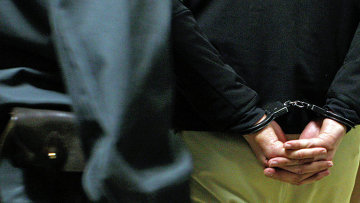 10:56 02/11/2017
MOSCOW, November 2 (RAPSI) – Alleged founder of Kaula Dharma sect Sergey Kiriyenko, who stands charged with sexual assault and tortures, has been extradited from Bulgaria, Russia's Prosecutor General's Office reports via its Telegram channel on Thursday.
According to prosecutors, his accomplice Tatiana Severtseva has been extradited earlier on the same charges.
Investigators claim that in 2015 Kiriyenko organized a group bringing followers of the east techniques together. Adherents were to honor and implicitly obey the sect leader. Kiriyenko beat, emotionally and sexually abused the group members including children, the statement reads.