Russian human rights ombudsman to prepare program on protection of children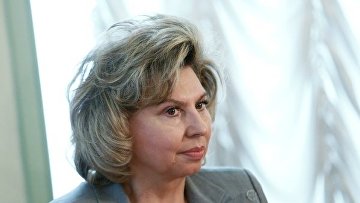 17:37 01/12/2017
MOSCOW, December 1 (RAPSI) – Russia's Human Rights Commissioner Tatiana Moskalkova is developing a program on protection of children's rights related to the Decade of Childhood initiative, the ombudsman said on Friday during the Public Lesson on Human Rights for schoolchildren.
Moskalkova noted that her office seeks to work with Russia's children's rights commissioner Anna Kuznetsova as well as members of the community interested in protection of children and their rights.
Earlier, Kuznetsova stated that the aim of the Decade of Childhood in Russia is happiness of children and of the country on the whole.
According to the Presidential executive order, the main purpose of the Decade of Childhood program to be implemented in the 2018 – 2027 period as a follow-up of the 2012 – 2017 National Children's Interests Action Strategy is to streamline state policy in the area of childhood protection, the ombudsman said.
When meeting with the President Putin on May 31, the Rights Commissioner asked him to facilitate a broad public discussion of the project so everyone could contribute into its fulfillment and so all shades of opinion and all constructive proposals could be taken into account.