Only attorneys will be authorized to provide legal aid – Russian Justice Ministry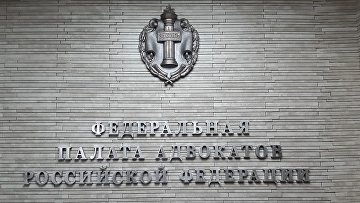 18:14 06/12/2017
MOSCOW, December 6 (RAPSI, Nikita Shiryayev) – Russia's Justice Ministry has drafted a conception envisaging that only persons, who have the status of lawyer, will be authorized to provide legal aid including representation in court, the Federal Chamber of Lawyers has announced on its website.
The concept of regulating the market of professional legal assistance proposed by the Justice Ministry is aimed to protect citizens from unscrupulous individuals providing legal support services, according to Vice President of the Federal Chamber of Lawyers Gennady Sharov. He believes that the adoption of the conception will weed out nonprofessionals from the legal market and improve the quality of delivered legal services.
Attorneys, as opposed to other persons providing legal services, are obliged to regularly confirm their qualification and abide by norms of the Code of Professional Conduct that regulates relationships with clients and stipulates disciplinary liability of lawyers and disciplinary measures up to disbarment, Sharov stated.