Russian prosecutors file 5,400 lawsuits protecting rights of orphans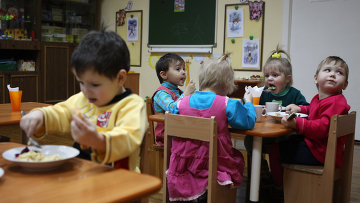 18:00 20/12/2017
MOSCOW, December 20 (RAPSI) – Russian prosecutors filed about 5,400 lawsuits and motions with courts in order to protect the rights of orphaned children in the first half of 2017, the Prosecutor General's Office told RAPSI on Wednesday.
During the interactive forum called "Protecting future generations", head of the Office's department on supervision of protecting rights and freedoms of citizens, Larisa Kopteva, said that oversight over summer recreation for children is to be toughened after reports of numerous violations.
Head of the department on minors and young adults, Marina Zaitseva, reported that 11,000 cases of violating housing rights of orphaned children have been reported. The examinations resulted in 21 criminal cases. The Prosecutor General's Office characterized a problem with provision of housing for these minors as serious.