Russian Patent Agency refuses to register 4 more trademarks in favor of Mercedes-Benz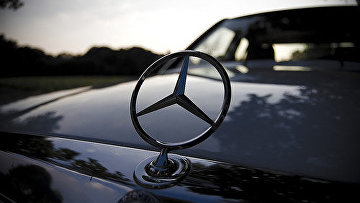 10:59 03/04/2018
MOSCOW, April 3 (RAPSI) – Russia's Patent Agency (Rospatent) has upheld a ruling to dismiss a request filed by Daimler AG, the parent company of Mercedes-Benz, to grant legal protection for another set of trademarks: B 140, C 250 e, S 350 e and E 400 e, the Agency's documents read.
On March 23, Rospatent in similar fashion upheld a ruling to dismiss a request related to other trademarks: E 220, S 450, S 450 e and G 500.
According to examination results, these elements are merely combinations of letters and numbers and as such can't be differentiated because they lack original graphics or lexical meaning.
The applicant argued that consumers and specialists differentiated various automobile models by using the letter-number combinations. Daimler AG believes that, for example, E 220 trademark can be differentiated because of its specific sequence of elements making it unique.
Rospatent noted that combinations themselves are not associated with main Mercedes-Benz brand and that, for example, "220" is used by BMW as well.