Informational security of children should involve alternative content – expert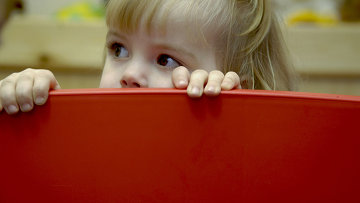 13:28 31/05/2018
MOSCOW, May 31 (RAPSI) – Informational security of children should not rely exclusively on prohibitive measures as there is also a need for creation of alternative content and development of educational component, the Moscow State University professor Olga Karabanova stated during the meeting of working groups presided by Russia's Commissioner for rights of children Anna Kuznetsova on Thursday.
According to Karabanova, the current law on protection of children from negative information does not take into account problems that occur on the Internet. The expert noted that the content of aggressive and negative nature affects worldview of children and teenagers as well as development of their identity and value systems. In particular, the underage children may not repeat scenes of aggression but after seeing those they may perceive the world as hostile, causing anxiety and depression.
Karabanova proposed to toughen civil and state control over media production, classify products by age of the audience, inform content producers on the importance of potential influence on children and teenagers, support positive and educational content.