Prosecutors reveal 640,000 violations of children rights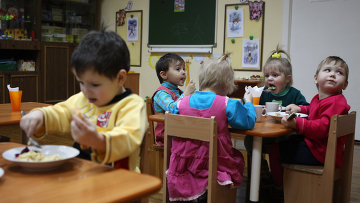 12:12 01/06/2018
MOSCOW, June 1 (RAPSI) – In 2017, Russian prosecutors revealed over 640,000 violations in the sphere of children rights protection, the spokesperson of the Prosecutor General's Office Alexander Kurennoy told RAPSI on Friday.
According to the official, prosecutors introduced 130,000 notes resulting in penalties for 142,000 officials of varying ranks. They also filed 83,300 lawsuits with Russian courts resulting in 2,567 criminal cases being launched.
While commenting the issues at hand Kurennoy said that the child crime prevention system is deficient and that institutions of education did not provide appropriate socio-psychological help. Nearly in all regions of Russia there were incidents of unlawful payment demands in schools. Some students did not receive all free textbooks and educational materials, the official added.
Special attention was paid to rights of children with disabilities. For example, it was revealed that they encountered such problems as lack of special conditions in educational institutions and issues with home schooling.
Other important fields that caught attention of prosecutors were rights of orphans, safety of toys and services providing recreation for children.