Russian media watchdog blocks 506 websites for distributing personal data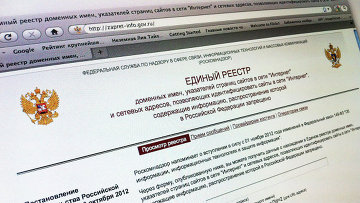 14:59 31/08/2018
MOSCOW, August 31 (RAPSI) – Russian media oversight agency Roskomnadzor blocked 506 websites so far this year, after those, pursuant to court orders, were added to a registry of violators of the data subjects' rights, the watchdog's statement reads.
Owners of other 640 websites deleted unlawful information before blocking could take place.
According to Russian legislation, the registry lists websites that violate personal rights of citizens such as inviolability of their private life as well as processing personal data without legal grounds.
Citizens have a right to apply to the watchdog in cases of illegal processing of their personal data on the Internet. The agency is authorized to send a request for information removal to website owners and file a motion with court if illegal data processing continues. Moreover, Russian citizens may address website owners or turn to court by themselves, the watchdog notes.