Extremism charges against human rights advocate over social media post dropped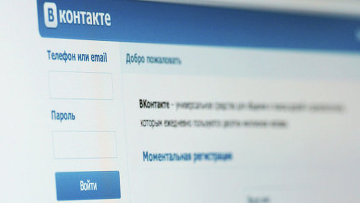 17:43 26/11/2018
MOSCOW, November 26 (RAPSI) – The Federal Security Service's Directorate for Russia's Republic of Khakassia (FSB) has dropped extremism charges against human rights campaigner Lidia Bainova over a post published on VKontakte social network, attorney Vladimir Vasin has told RAPSI.
The decision has been made for absence of a crime in the act. The woman has a right to rehabilitation, her lawyer has said.
A criminal case was opened against Bainova in July. According to case papers, in 2017, a popularizer of the Khakass culture and defender of the republic's indigenous people published a post on VKontakte social network containing in particular such words as "revolution", "coup", "win back". The FSB directorate classified the publication as a call for violence against Russian ethnic group themed on a race hatred. Bainova was also added to the list of extremists; her bank accounts were blocked.
In October, her case was forwarded to prosecutors. However, in late November, the charges against the woman were dropped following a recent move to mitigate punishment for extremism and incitement of hatred and enmity.
In mid-November, the State Duma passed a relevant bill submitted by President Vladimir Putin in the first reading. The document reads that criminal punishment would be imposed for extremist acts in public, on the Internet or media committed repeatedly within a year.
A first extremist violation is to be punished as an administrative offence, in accordance with the Code of Administrative Offences, with fines of up to 500,000 rubles ($7,500) for companies; and fines of up to 20,000 rubles, community service for up to 100 hours or detention for up to 15 days for individuals.