Over 8,300 complaints considered by Russian children's rights commissioner in 2018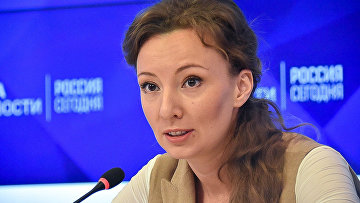 15:25 31/01/2019
MOSCOW, January 31 (RAPSI) - Russian children's rights commissioner Anna Kuznetsova said at a news conference on Thursday that she considered over 8,300 complaints from individuals and organizations in 2018.
In total, 50,000 applications were submitted. Surely, the number of complaints is on the rise, she added.
Most of applications were lodged by parents of minors. The number of applications filed directionally from children including online ones increased by 15%.
As for socially important events, Kuznetsova noted return of children from Iraq and Syria, supervision of orphan homes, diet quality inspections in schools and palliative care provision.