Ukrainian sailors take medical examination in detention - Ombudsman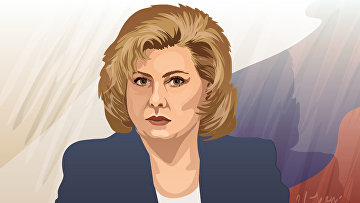 15:57 26/02/2019
MOSCOW, February 26 (RAPSI) – Three Ukrainian sailors wounded as they illegally crossed Russian borders received a complex medical examination in a civilian hospital, according to a statement published on the Russian Rights Commissioner's website.
All three men are satisfied with the treatment they got, the statement reads.
Earlier, Russia's Ombudsman Tatiana Moskalkova and Vice-President of the European Ombudsman Institute Nina Karpacheva had visited Ukrainian sailors in the detention center Lefortovo, where they discussed the possibility to treat the injured in civilian medical institutions of Moscow.
On November 25, Russian border guard officers had to engage a weapon to stop unwarranted maneuvers of three Ukrainian ships in Russia's territorial waters in the area of Kerch Strait. The ships were seized while 24 crew members were arrested. Three sailors were wounded.
Simferopol and Kerch courts ruled the sailors be detained. On November 30, all of them were transferred to Moscow.
Russia's High Commissioner for Human Rights Tatyana Moskalkova said in December that the sailors' rights were not violated. Their rights were observed as required by international and Russian laws, Moskalkova told journalists at that time.