Prosecutor demands 3-year imprisonment for Repin painting damage case defendant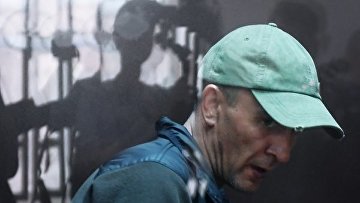 16:11 29/04/2019
MOSCOW, April 29 (RAPSI) – A prosecutor on Monday asked the Zamoskvoretsky District Court of Moscow to imprison Igor Podporin, who had allegedly damaged Ilya Repin's painting "Ivan the Terrible and His Son Ivan 16 November 1581" at the Tretyakov Gallery, for 3 years, RAPSI reports from the courtroom.
Podporin's sentencing is scheduled for April 30.
On Monday, the court also dismissed a motion for a repeated complex psychological and psychiatric examination of the defendant. The defense insisted that Podporin was mentally infirm when committing the crime. However, the court held that the results of an initial exam are enough to have understanding of the defendant's mental condition.
Podporin is charged with damaging or destructing most valuable objects of cultural heritage. In February, his detention was extended until August 14.
The incident took place on the evening of May 25, 2018, just five minutes before the museum's closing, the Tretyakov Gallery's press service said. The man ran into the empty hall of works by Repin and bashed the painting using a metal stanchion. Podporin broke through the glass encasing the well-known work of art depicting the horrified tsar and his dying son and ripped the canvas in multiple places, the statement read.
According to case papers, damage caused by Podporin is estimated at around 500,000 rubles (about $8,000); the restoration cost will range from 5 to 10 million rubles ($80,000 – 155,000).
The defendant pleaded guilty in court. If convicted, he could face up to 6 years in prison.