Prosecuted entrepreneurs to be able to undergo truth detector test – business ombudsman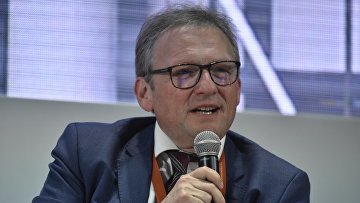 17:42 23/05/2019
MOSCOW, May 23 (RAPSI) – Prosecuted entrepreneurs will be able to affirm their position taking so-called truth detector testing expected to be organized in the office of Russian business ombudsman, business rights commissioner Boris Titov has said the Stolypin Forum's business protection session.
The detector is a complex method including rapid appraisal of the statements' truth by pupillary reflex, blood test to reveal presence or absence of chemicals able to deceive the mechanism, and a standard procedure of polygraph testing, Deputy CEO of Group-IB for strategic communications Igor Nesterov has explained.
However, according to the Russian business ombudsman Titov, detector testing will not have procedural significance but will help improve public opinion.
Several prosecuted businessmen including Ulmart Internet retailer's co-owner Dmitry Kostygin and tycoon Sergey Polonsky have already submitted applications for truth detector testing.
According to the Criminal Procedure Code, information received from polygraph testing cannot be recognized as evidence in a criminal case. However, motions for such testing may be filed during questioning. This is a voluntary procedure.
The Stolypin Forum is a platform for constructive dialogue between Russian and foreign experts, governmental bodies and development institutions, representatives of business-community and mass media, the event's website reads. During the session concerning protection of business entrepreneurs and heads of government bodies discussed aid for prosecuted businesspersons and steps to drop the enforcement pressure and soften its consequences.