Around 50 Russian children to be returned from Iraq in July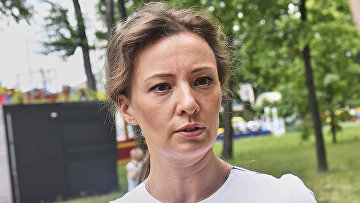 12:58 13/06/2019
MOSCOW, June 13 (RAPSI) – Around 50 Russian children will be returned from Iraq to their homeland in July, the statement released on the website of child rights ombudsman Anna Kuznetsova reads.
Predominantly, these are children under 4 years born outside of Russia, according to Kuznetsova.
In September 2017, the inter-departmental commission for assistance in children's return from fighting zones and the commission's authorized working group were established under the children's rights commissioner. Their database includes about 700 minors brought out to the Middle East by parents.
Throughout the last year, Kuznetsova was facilitating the return of Russian minors from combat zones in Syria and Iraq and is keeping on it now.
In late December 2018, 30 other children aged from 3 to 5 were released from the prison in Baghdad and came back to Russia with the participation of doctors, psychologists, rescuers and employees of the federal ombudsman's office.
In February, the Emergency Ministry' s charter flight transported 27 minors along with their convicted or prosecuted mothers from a Baghdad prison to Moscow.