Amazon denied registration of conversation cloud trademark – Russian watchdog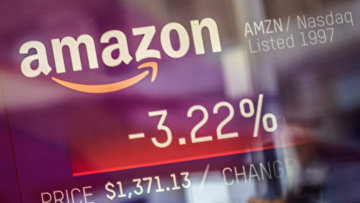 12:02 13/08/2019
MOSCOW, August 13 (RAPSI) – The Chamber for Patent Disputes has upheld denial of registration of a trademark imaging a conversation cloud, which is usually used in chats and comics, to the American company Amazon Technologies Inc., according to the Chamber's records.
The company has therefore failed to appeal a decision issued by the Russian patent watchdog Rospatent on July 20, 2018.
Earlier, a trademark application review showed that the logotype is confusingly similar to three trademarks registered to Vodafone Group Plc.
The patent watchdog noted that the opposed trademarks include the image of a stylized circle. The applied American trade design also has a circle formed by a broad band tapering downwards. The comparison of the two companies' circles showed that there was a major interference.
The perception of the compared circles leads to the occurrence of the same images in the customers' minds, the watchdog believes.