Russian children's ombudsman backs initiative on cell phone use restriction at schools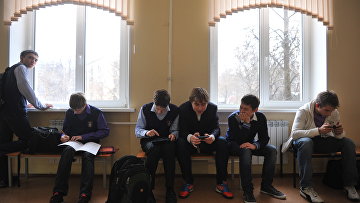 17:30 19/08/2019
MOSCOW, August 19 (RAPSI) – Russia's child rights commissioner Anna Kuznetsova on Monday supported an initiative of the Ministry of Education to limit the use of cell phones by minors at schools, the ombudsman's press service told RAPSI.
The Ministry of Education earlier recommended regional authorized bodies to consider the matter.
According to Kuznetsova, the document drafted by the ministry includes recommendations to consider the possible restriction on the use of cell phones during the children's stay in school and safe use of such devices.
However, the initiative envisages an exception to the rule for children who need the use of phones on health reasons, the statement reads.