Russian prosecutors return $200 mln of outstanding procurement debts to businesspersons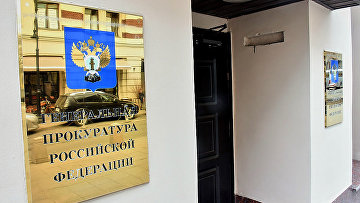 16:41 22/08/2019
MOSCOW, August 22 (RAPSI) – Russia's Prosecutor General's Office could ensure in the first half of 2019 the return of a 13-billion-ruble (about $200 million) debt to businesspersons accumulated by state bodies and local governments, the press-service of business ombudsman Boris Titov informs on Thursday.
Among other factors facilitating the repayment of debts was criminal prosecution of officials hindering businesses and demanding money for "protection" across a range of Russia's regions, the report quotes Elena Sheshukova, a representative of the Prosecutor General's Office, as saying.
Overall, Titov's press-service states, since 2015, when President Vladimir Putin instructed prosecutors to control timely payment of sums arising under state and municipal contracts by public sector customers, prosecutors' offices have been responsible for return of debts to entrepreneurs amounting to over 133 billion rubles (about $2 billion at the present exchange rate).
The total amount of debts registered by prosecutors as on 1 July 2019, was by almost 800 million rubles ($12 million) below the respective figures observed in the same period of the preceding year, and made 18.7 billion rubles ($194 million).
Since 2015, the press-service statement reads, prosecutors have made over 26,500 notices of violations bringing as a result more than 13,000 officials to disciplinary responsibility and 4,000 officials to administrative responsibility. Prosecutors have also brought 585 cases before courts, some of them by the way of recourse, seeking recovery of payments from certain officials. There have been also initiated 112 criminal cases since that time.
Sheshukova stressed out that Russia's business ombudsman had initiated a broader range of legislation on procurement to be controlled by prosecutors.