About 75 complaints against notaries submitted to Russian ombudsman in 3 years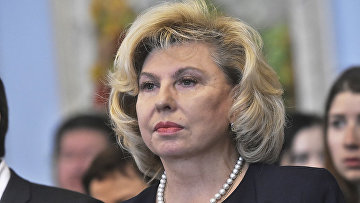 14:08 14/10/2019
MOSCOW, October 14 (RAPSI) – Russia's Commissioner for Human Rights Tatiana Moskalkova received about 75 complaints against actions of notaries in the last 3 years, she said in the Federation Council on Monday.
The ombudsman has forwarded the complaints to the Prosecutor General's Office as it is not her field. They concerned notary organization system, notary service costs and notary activity financial management and responsibility of notaries. Most of applications have not turned up evidence, according to Moskalkova.
In September, the ombudsman reminded, she signed an agreement on cooperation with the Federal Notary Chamber to ensure protection of rights and liberties of citizens and rectify violations in this field. The document envisages a wide range of joint actions including analysis of actual problems concerning human rights and compliance practices, mutual information, forming of expert groups to improve legislation and others.
According to Moskalkova, the notarial system plays an important role in the protection of human rights and legal interests. Notaries prevent possible encroachment on people's rights, ensure their defense and help restore violated rights, she stated.