Russian watchdog fines pharma firm $3,000 for medicine ads ensuring positive effect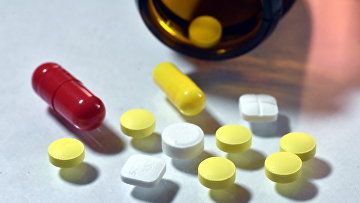 14:57 31/10/2019
MOSCOW, October 31 (RAPSI) – Russia's Federal Antimonopoly Service (FAS) has fined Abbott Laboratories pharma company 200,000 rubles (over $3,000) for medicine advertisement containing guarantee of a positive effect, the watchdog's statement reads.
According to the FAS, such ads is forbidden by law.
Thus, under the Law on Advertising, advertisement of medicine must not ensure positive effect of promoted goods, their safety, efficiency and absence of adverse drug reaction.
However, as the watchdog revealed, the company violated this ban when put its advertisement of Duphaston drugs in press products.
The ads said that the medicine "effectively eliminate pain" and "leads to the regression of pain locus", thus guaranteeing its positive effect.
Earlier, the company was given an instruction to rectify the violation, the statement reads.