Two drug companies fined $4.4 mln for pharma auction collusion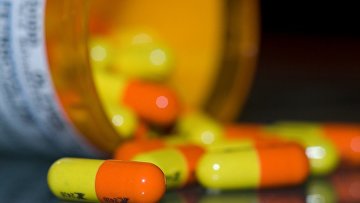 17:30 26/11/2019
MOSCOW, November 26 (RAPSI) – Russia's Federal Antimonopoly Service (FAS) has fined two drug firms 283.5 million rubles ($4.4 million) for collusion at an auction of medicines, a statement released by the watchdog reads.
Firm Eurosevice and OOO Mega Pharm have been fined 234 million and 49.5 million rubles respectively.
Earlier, FAS found the companies guilty of cartel. In late October, the Ninth Commercial Court of Appeals upheld this decision.
Firm Eurosevice and OOO Mega Pharm, the statement reads, colluded to prop up prices relating to pharmaceuticals, medical preparations, treatment tools and equipment earning over 800 million rubles (about $12.6 million at the present exchange rate) as a result.
The court of appeals reversed the Moscow Commercial Court's earlier ruling, which said two companies had made a trust management agreement, and thus were not to be deemed a cartel under the antimonopoly law.