Number of environmental complaints ups three times in 6 years – Russian ombudsman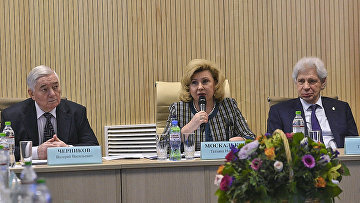 15:02 24/12/2019
MOSCOW, December 24 (RAPSI) – In 2019, the significance of the right to favourable environment increased for Russian citizens by three times as compared to 2014, the country's High Commissioner for Human Rights Tatiana Moskalkova said during the ombudsman office's panel meeting on Tuesday.
According to the ombudsman's office, this year Moskalkova received 1, 273 complaints against violation of the right to favourable environment and use of natural resources.
The ecological problem has a global character, Moskalkova stated. She also noted that this issue was raised during the annual press conference of President Vladimir Putin on December 19.
As estimated by the Public Opinion Foundation, the most actual problems for applicants were build-up of waste (21%), water pollution (15%) and air pollution, the ombudsman said.