Russia's Human Rights Commissioner asks Greek Ombudsman to intervene in Vinnik case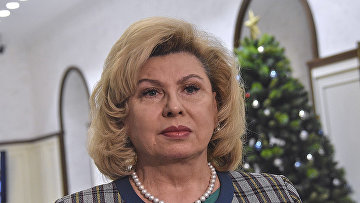 13:42 17/01/2020
MOSCOW, January 17 (RAPSI) – Russia's Human Rights Commissioner Tatiana Moskalkova has asked the Ombudsman of Greece to urgently provide assistance in protecting the rights of Russian citizen Alexander Vinnik jailed in Greece, in view of his critical condition.
According to Moskalkova, by now Vinnik has been in custody in Greece for over 13 months, what, she believes, calls into question if the Greek authorities comply with provisions of the European Convention for the Protection of Human Rights guaranteeing a fair and public hearing within a reasonable time.
As Russia's Ombudsman knows, at this moment Vinnik has been on hunger strike for 28 days, whereas his right to daily visit exercise yard of the penitentiary establishment he is confined in is being violated.
Moreover, there is information that the jail authorities infringe upon Vinnik's rights for legal assistance because of the isolation he is held in, while his wife is seriously ill, the statement of Moskalkova reads.
All these circumstances make Vinnik's condition critical, therefore an intervention on the part of the Greek Ombudsman as to supervision of protection of Russian citizen's rights is required, Moskalkova writes.